Bori Ceremony
---
Commentary (and sound files) to follow.
A bori initiate is referred to as the "mount" or "horse" of the spirit who possesses or "rides" him or her.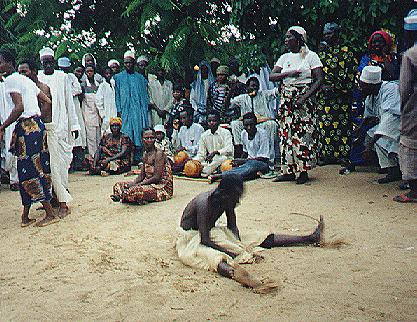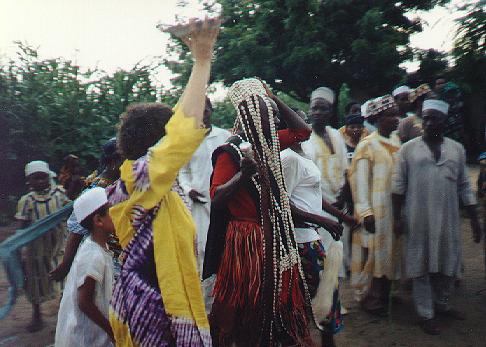 Our American leader, whom we called Malama ("Madame") Halima, walked away with the bori captain with an empty tray, holding the tray above her head...
...the captain aimed his flashlight at the bottom of the tray and blinked the light several times...
...and behold, there were fragrant medicinal herbs (magani) in the tray!
---
Forward to Next Nigeria Photos Page
Back to Photo Album: Nigeria home
Back to Abbie's Vanity Page Home